The holiday season is right around the corner, and nothing says "I love you" like a personalized scrapbook or homemade crafted gift. To really jazz up your scrapbooks and craft projects, you need a die-cut machine!
Do you need a die-cut machine that will cut simple letters and shapes, or do you want one that will enable you to design your own die cuts and patterns? Will you use your machine solely for scrapbooking, or are you an avid home decorator who plans to use the machine to cut fabric, felt, and even wood?
Be prepared to ask yourself these questions and more when choosing the best scrapbooking machine. You can also buy an preprogrammed cutting machine online.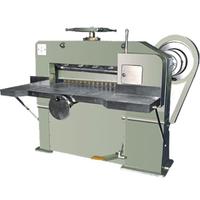 Image Source: Google
Cost
Although a good die-cut machine will last for a long time and give you plenty of use over its lifespan, it's still important to consider the cost upfront. Only you know your personal budget and how much you can afford to spend on a machine, but one thing to keep in mind is the added expenses you can incur with different machines.
For example, that bargain scrapbooking machine might not be such a great deal when you find out that you have to buy a new cartridge for every single shape you want to cut. In fact, it might actually wind up being more expensive in the long run than a model with a higher base price that comes with all of the accessories you'll need for your projects.